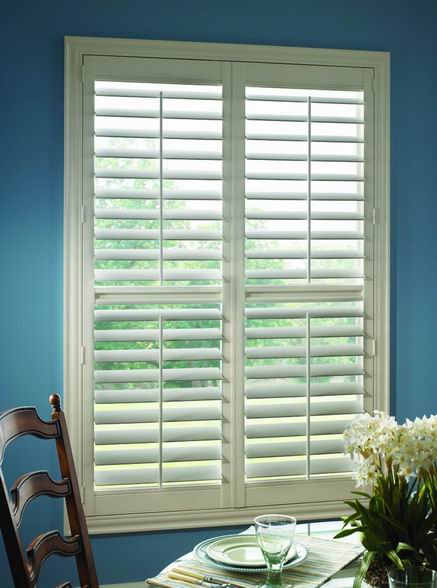 Polyresin Shutters with PolySatin finish bring elegance to any interior with the soft, matte lustre of a freshly painted finish. The indestructible beauty of the PolySatin finish will look as luxurious as the day they were installed for years to come. They are guaranteed to not blister, peel, flake, corrode or fade. 20 year warranty and simple to clean.
Shadelight Polyresin Shutters offer exceptional versatility and multiple configurations including bypass and bi-fold track systems, double hung, bay windows, French doors, corner windows, framed and unframed specialty shapes. The PolySatin finish is available in 3 classic shades to complement any décor: White, Pearl and Vanilla.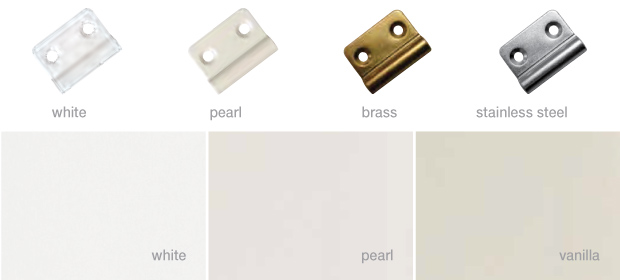 Whether your home has a fantastic beach front view or you simply enjoying looking at your gorgeous back garden, PolySatin™ Shutters with the new SmartView™ Operating System is the ideal choice for your home. SmartView™ Operating System is a patented gear-driven system for one-touch control and an unobstructed view. This system completely eliminates the traditional rear or front tilt bar and with no cords makes this the perfect child and pet friendly option.
SmartView™ Operating System Features Most plantation shutters have a tilt-bar running vertically down their centre or at the rear of the louvres. It's this tilt-bar that allows for simple, one-touch control, opening and closing the louvres. The optional SmartView™ Operating System, performs the same function as a tilt-bar, but is hidden within the jamb of the panel. You can adjust them simply by touching one of the louvres. The SmartView™ Operating System provides an unobstructed view and a clean, contemporary look.
• Louvres can be closed tightly in both directions.
• One touch control to open and close the shutters.
• Clean, contemporary look.
• Smooth, quiet operation.
• Hidden gear system reduces depth requirements.
• Improved uniform closure.
• Available in 64mm, 89mm and 114mm.