Released in 2011, the Australian designed Alpha Awning Range represents the latest in design, styling, functionality and ideal for sun/UV protection. We offer a full suite of awning styles including: Straight Drop, Cable Guide, Side Retention System (SRS) and Pivot Arm Awnings. The Alpha Awning Range offers a consistent, aesthetically appealing look across all products with a solution to meet every customer's need.
Selected products in the Alpha Awning Range can span 5 metres wide, with a variety of operating options including manual crank, spring and motorisation.
For a modern contemporary look, the Alpha Awning Series offers designer headbox options or an open roller option, a cost-effective alternative. The Alpha Awning Range has a unique bottom rail that offers consumers a variety of functions such as: locking bolts, hold down sets, fabric valance options, concealed spline inserts, insect brush and the ability to add additional weight bars for windy conditions.
Alpha Straight Drop
Sleek and simple with a modern aesthetic. A traditional awning that uses no guides making it ideal for where channels are not suitable.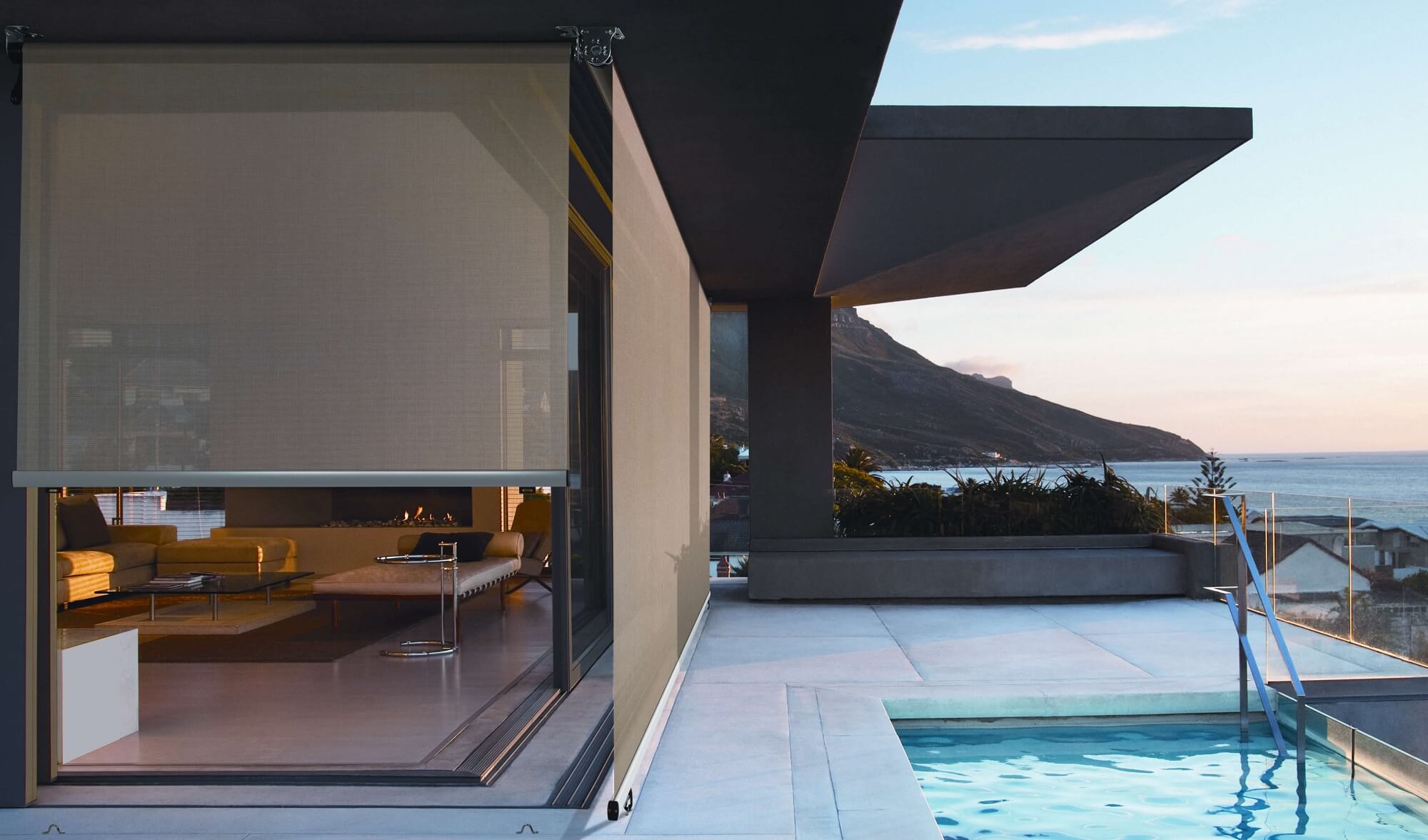 Alpha Cable Guide
Industrial look with high tensile 2.5mm 316 grade marine stainless steel cables, making them perfect for coastal applications.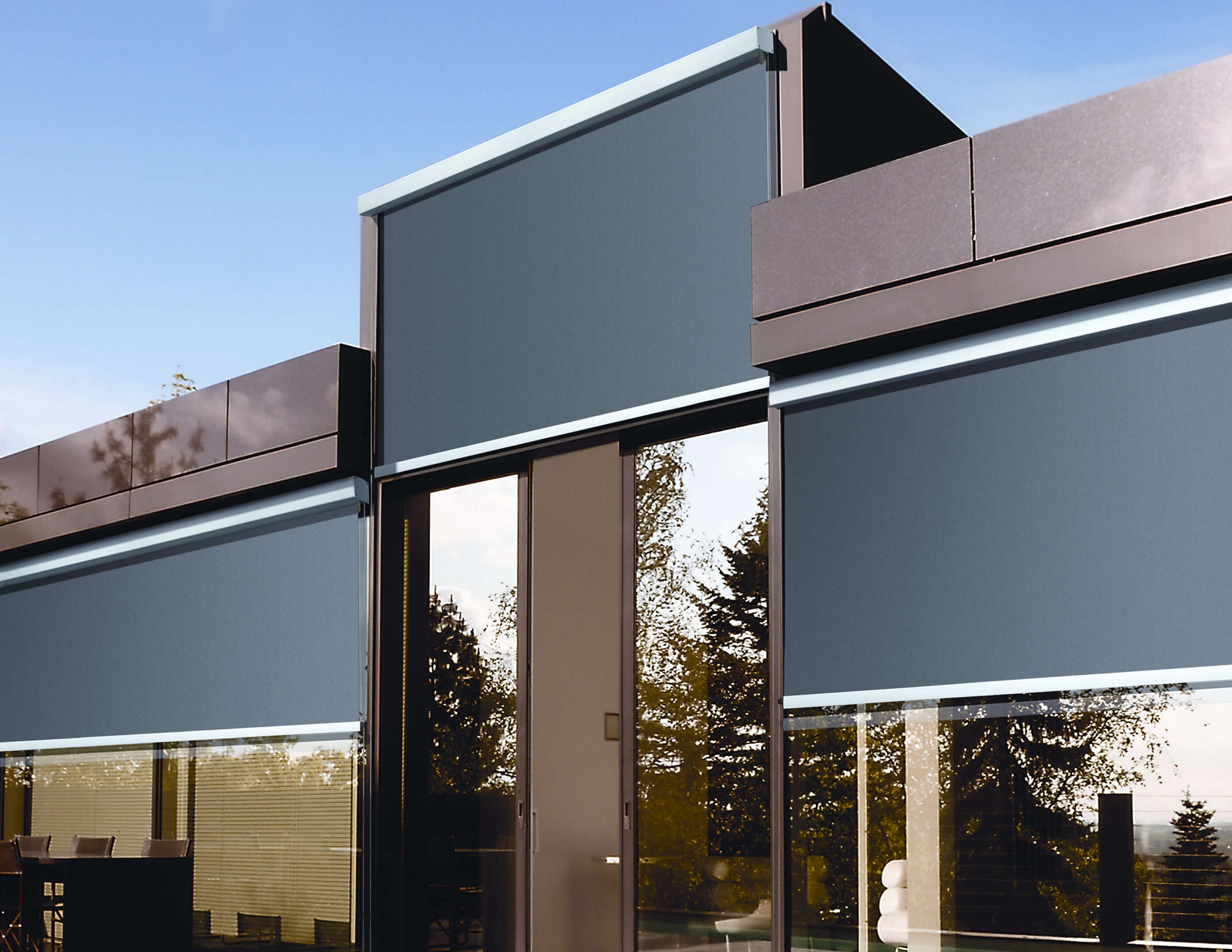 Alpha Side Retention System (SRS)
Ideal for high wind areas. Perfect for enclosing a balcony and creating privacy. The fabric is tensioned by using a floating channel, located within a special 2 piece side channel.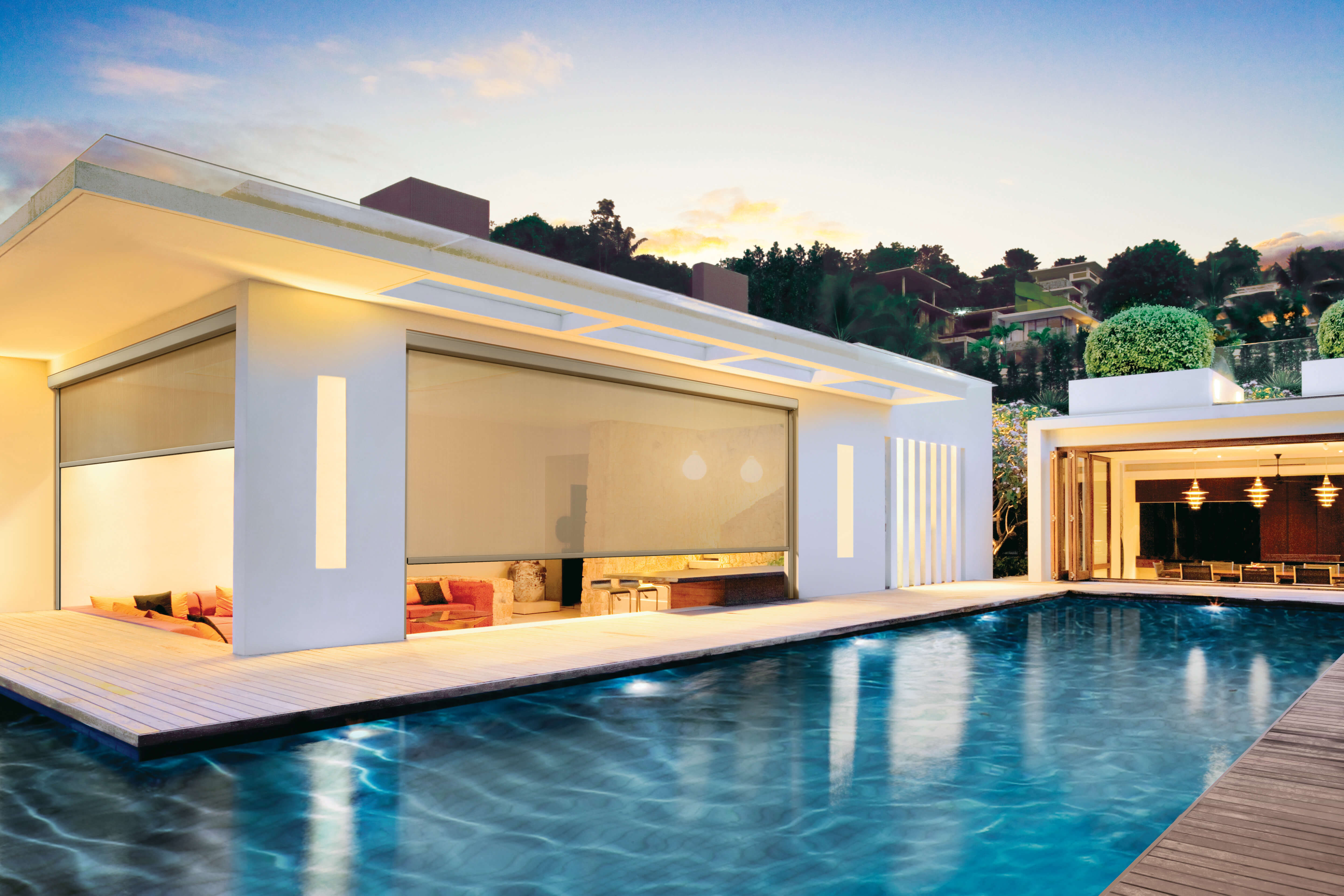 Alpha Pivot Arm
Perfect for windows, to allow circulation of air flow and reduce direct sunlight into the home.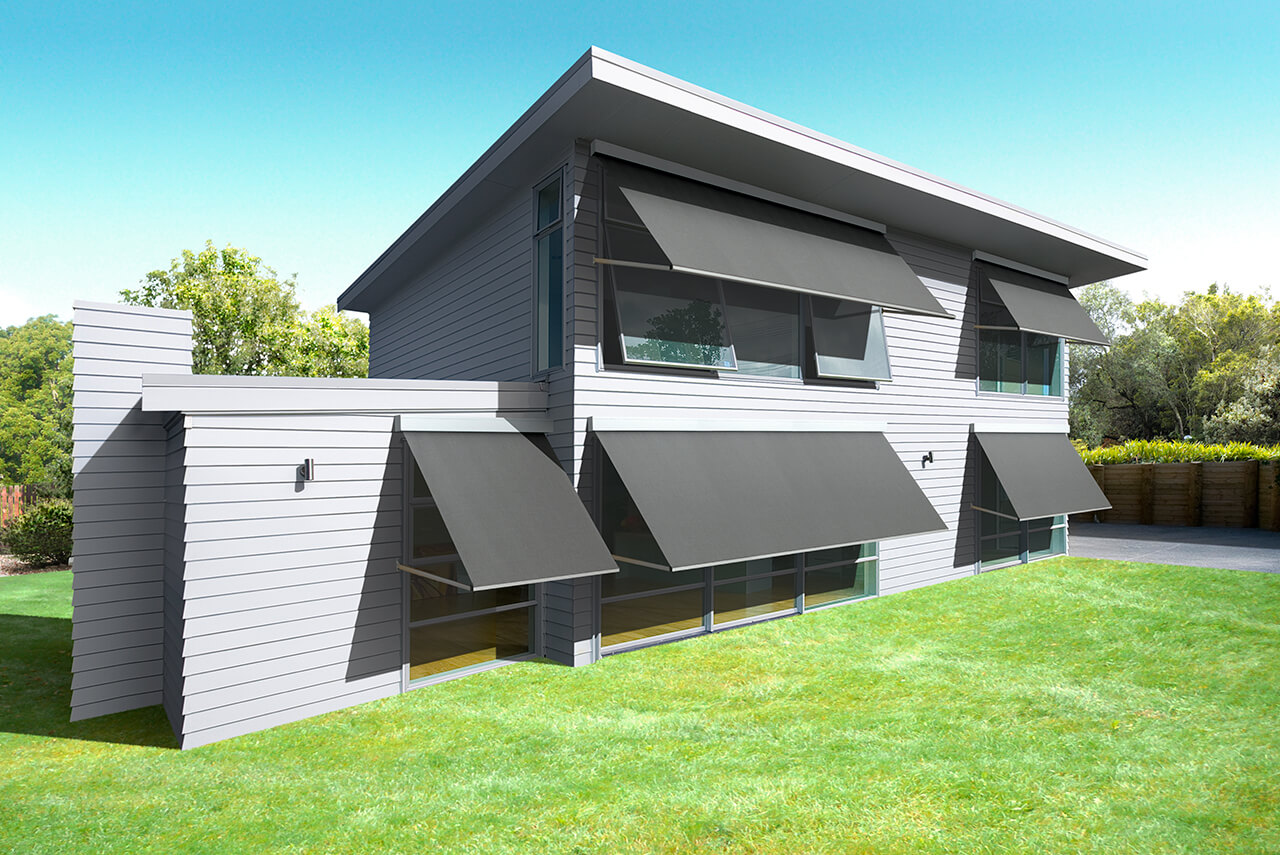 Alpha M
Released in 2019, the Alpha M is the next evolution in awnings, developed for diverse weather conditions. Australia's first and only magnetic side retention system will outperform standard zip systems. The engineered design allows for the awning to span openings up to 6 metres wide. (6m for motorised option only).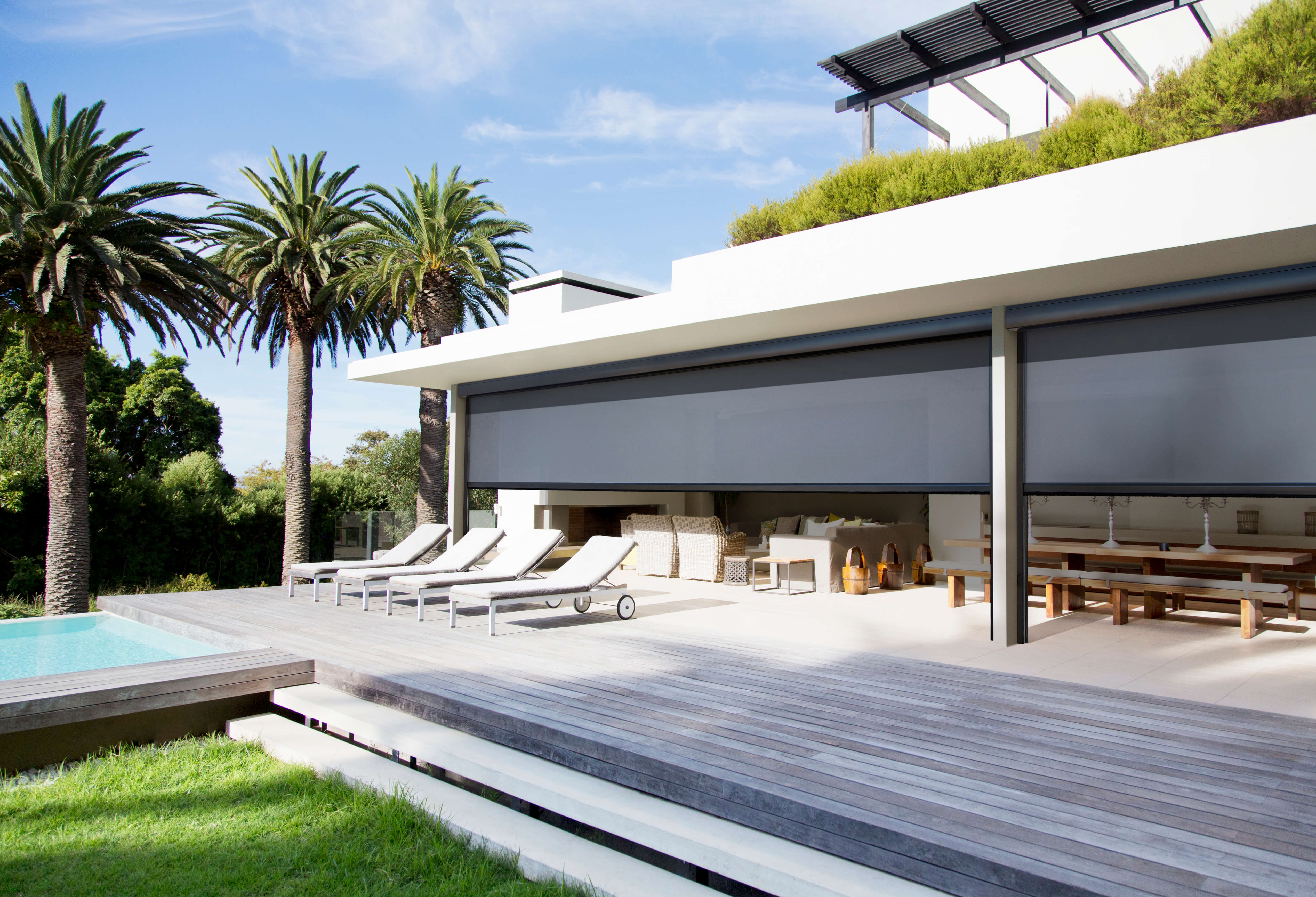 Resources