Vertical blinds are incredibly versatile, ideal for larger windows and doors and can be easily stacked to the left, the right or even split down the centre, depending on your preferences.
Add your own personal touch and choose from translucent and block-out fabrics in a huge variety of colours. Control light and privacy simply and easily using your own choice of tilting mechanism.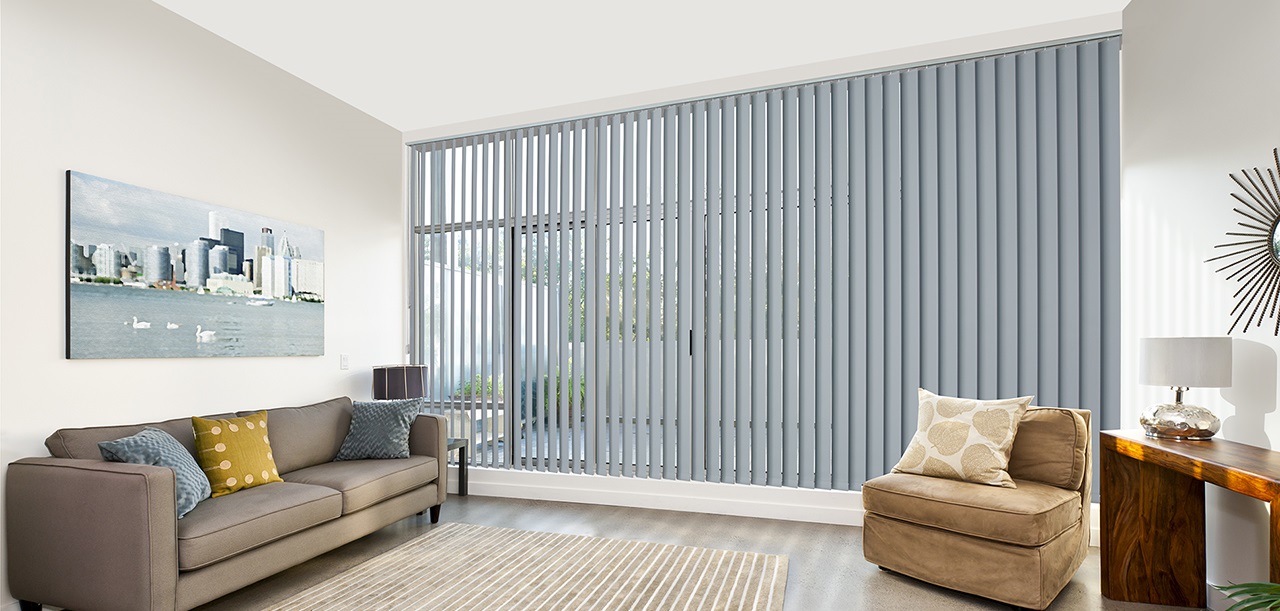 EOS Helix Vertical Blinds are a newly designed and developed system that has been enhanced specially for Australian market conditions. EOS Helix Vertical blinds are suitable for a wide range of applications and are characterised by their flexibility, durability and the efficient versatile solar protection they provide. EOS Helix Vertical Blinds are available in 4 track colours and a wide range of fabrics to suit any interior décor.
Traversing Wand
A new gear and triangular wand, available in white and anodised, has improved the quality and control when operating the blind. This makes the operating process easier and smoother, simply use one hand tilt the blades and draw across. The "One Wand Function" is available in all stack configurations.
Monocommand 180*
One continuous beaded chain operates the entire blind and is used for both tilting and moving the blades. The cleverly designed bevel gears within the track allow the blades to rotate 180 degrees eliminating light gaps. With a beaded chain you can tilt the blades for complete control and direction of light.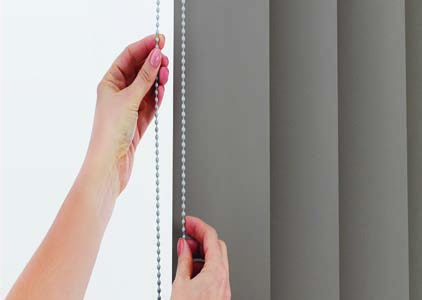 RESOURCES